As a Persian-American I am often caught between my Persian identity and American ideology. However, thanks to my cultural ties and diverse viewpoints I've learned to embrace both.
Yet, over the years, I've grown a stronger affinity toward my native country.
Politics aside, Iran remains one of the richest countries in the Middle East due to its lush landscape, bustling streets and urban lifestyle, as well as countless mosques and ancient artifacts. Although a large number of Persians live outside Iran today, many use various media outlets to remain current on the countries latest trends. I, myself am no exception and was delighted to come across GoodThinkingTV on YouTube.
The channel's producer: Farrah, offers viewers an inside look at people and places often misrepresented around the globe and deeper understanding of various cultures.
I recently had the opportunity to interview Farrah about her trip to Iran, why she decided to visit a country most would avoid, and what she learned along the way. Below is my brief Q&A with Farrah as well as two videos depicting her travels along the way. Please Enjoy and Share!
SCROLL down for my brief interview with Farrah!
Can you please share a little about yourself? Why did you start your YouTube channel GoodThinkingTV?
My name is Farrah and I was born and raised in Scotland, UK. My original idea behind GoodThinkingTV was to create a platform, through my website, that would help promote grass root projects such as charities, businesses and social enterprises that were doing positive work. Then I thought that the best way to reach and inspire people would be through video, so I started my YouTube channel. Since then, my idea has developed and now covers a variety of topics that are generally misunderstood in society.

What inclined you to visit Iran?
I have always wanted to visit Iran, half my heritage is Iranian, but I had never been there until my first, and only visit (so far) in 2016.
Who did you stay with during your visit? How was it arranged?
I stayed with extended relatives, arranged through my family.
What was your first impression of Iran?
As soon as I got off the airplane I was struck by how modern, clean and European it felt.
Did you visit any cultural or historical places during your visit?
I didn't get to see as much as I wanted to, but in Tehran I visited The Grand Bazaar, Azadi Tower, Mount Damavand, Behesht-e Zahra and the Imam Reza shrine in Mashad among other places. I also traveled briefly to the city of Karaj.
Can you please describe the everyday relationship between men and women within society?
The first word that comes to my mind is respect. There is a lot of respect generally between all people in Iran, but particularly between men and women, and children toward elders.
Did you feel safe walking through the streets?
I can honestly say that I felt completely safe, even when walking alone in Tehran. On many occasions I had people (children, elderly women and men, ladies) all talk to me at one point or another, usually in parks or stores where we would be standing or sitting together. Iranians are the friendliest people I have ever come across. No one was trying to sell me anything or look at me in a derogatory way, I just felt like I was walking the streets of Rome.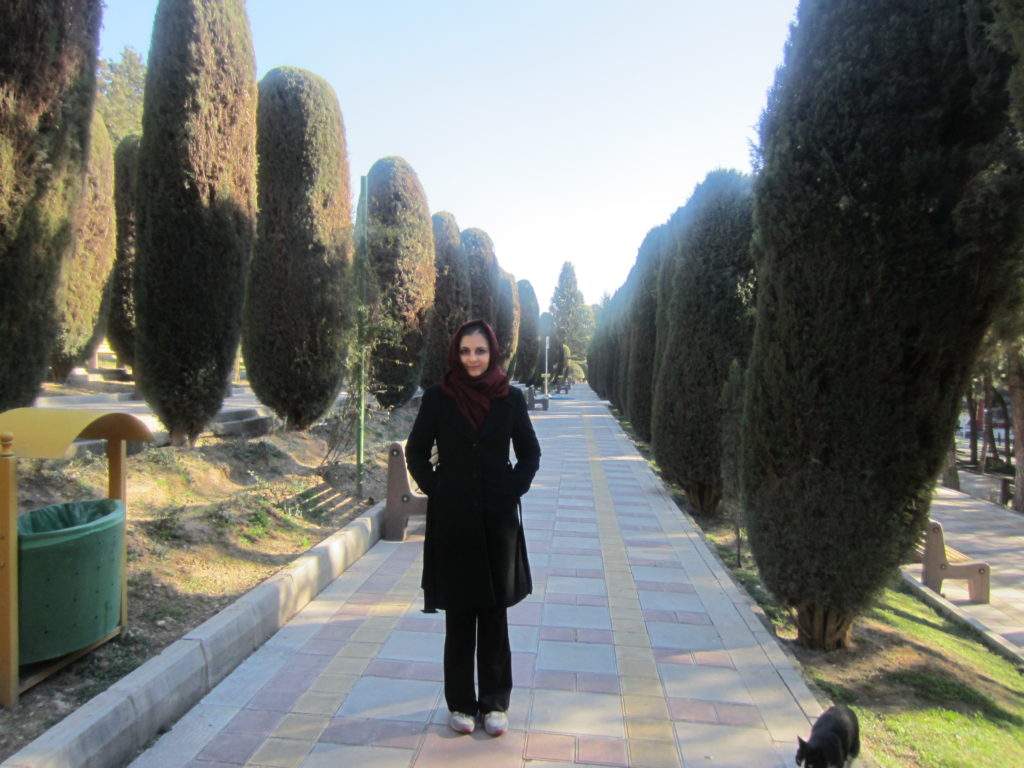 During various conversations, what were Iranians most happy to discuss?
Well, since I speak English, Iranians soon realized that I wasn't from Iran, this brought up talks of their relatives who lived abroad. They were also excited to tell me that they have traveled to the UK, USA and Germany etc. and how much they love the West.
Did you have an opportunity to speak with the youth?
Yes, although I mainly spoke with younger children, ranging from 5 to 15 years old. I found Iranian children to be surprisingly mature and courteous for their age. They seemed very happy and involved with family life.
What would you like people to know about Iran?
There's so much to say about this misunderstood country, I think the general public have a negative perception due to the unfair media coverage, so I would like to ask those, especially in the West, to realize that Iran is a unique place, full of rich culture and history. They will be amazed at just how delicious the food is and how welcoming the people are, they won't find a place quite like it!