Despite ongoing conflicts within the country, Israel's tourism has blossomed over the years. Thanks to it's opulent nightlife,  high end boutiques, and array of Startups its no wonder more and more entrepreneurs are starting to call Israel home. Fashion bloggers are a step ahead of the game  however, due to their ability to attract diverse audiences and countless followers. I, myself, was no exception and  after conducting my own  research I discovered a milieu of stylists, designers, and bloggers living within Israel. Flying to the holy land was obviously out of the question, but I knew I had to cover the country's latest trend.
Fast forward hours later and I was able to connect with one of Israel's top fashion bloggers Roza Sinaysky http://moodyroza.com/ . I was ecstatic when I discovered she would grant me an interview and wasted no time in preparing my questions. Below is my short interview with the esteemed stylist, blogger and fashion consultant who is paving the way in how we view Israel.
photo credit: Liya Geldman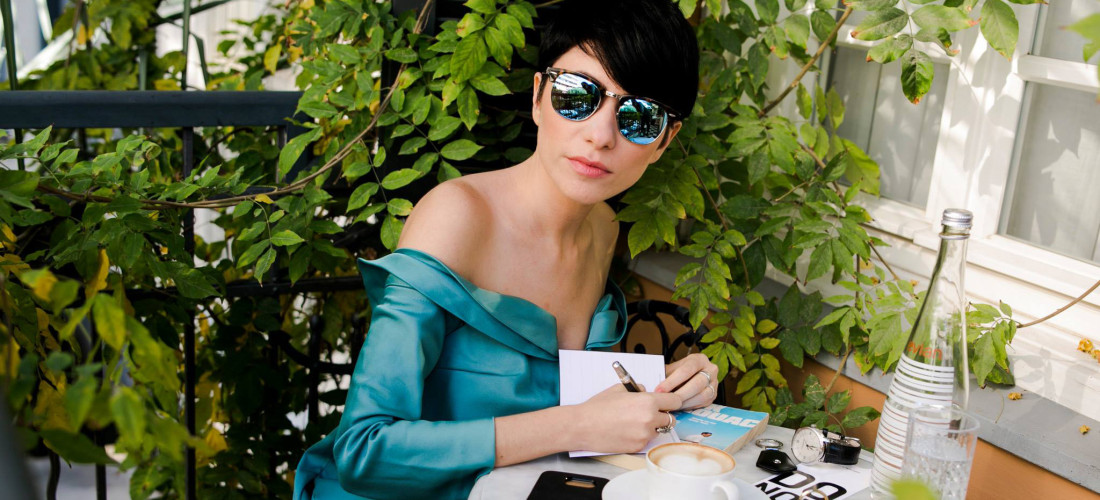 Can you please introduce yourself, describe what you do, and where you currently reside?
I am Roza Sinaysky AKA Moody Roza, I am a fashion journalist, blogger, stylist and fashion/new media consultant. (phewww), I live in Tel Aviv but travel often because of my unpredictable job. I am a contributor to major publications in Russia and in Israel and founder of moodyroza.com, a blog in which I document my fashionable adventures, interview influential people and recommend "must visit" places in Israel.
photo credit: Liya Geldman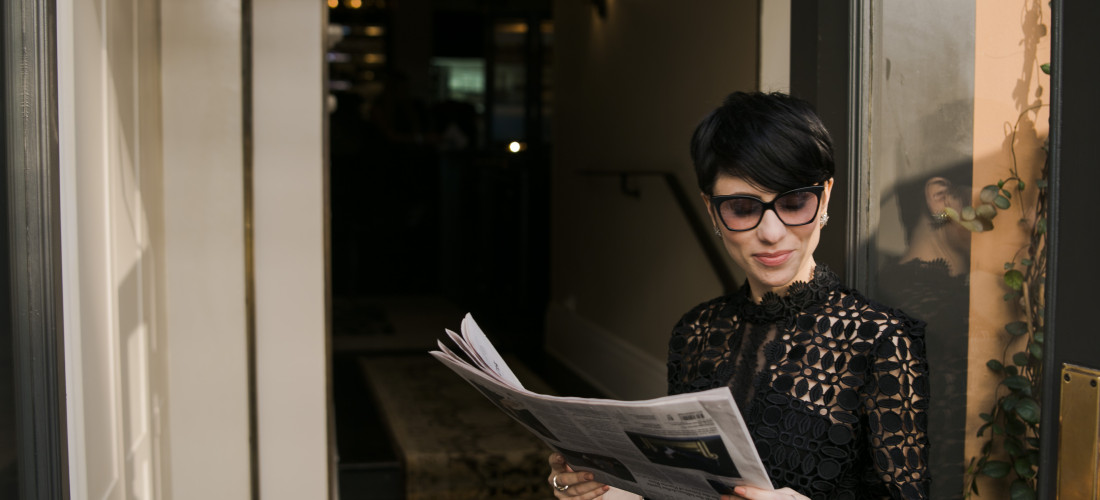 You juggle multiple roles within your career as a stylist, journalist, and digital marketer, what inspired you to pursue each industry?
It's pretty simple for me, I am obsessed about my job, I am always curious and want to experience, learn and do more. For me all these things I do are one big universe, I don't really separate between any of them. Creating good & fashionable content is everything for me.
Your blog "Moody Roza" has attracted thousands of followers and is one of Israel's top fashion blogs to follow. What inspired you to start the blog and how did you come up with the name?
Well, the blog was launched only a year ago so I am very pleased it got such great response. It all started simply because I had great material lying around on my desk top waiting to be published, and also because a lot of creative types were sent to me all the time for advise about "where to go in Tel aviv"? So I decided to put it all in words and visuals for everyone to use. The name Moody Roza came from my days as an intern at Vogue back in London, I was obsessed with making moldboards for shoots so this was like my "fashion" nickname, I adopted it for my instagram and then to my blog.
photo credit: Liya Geldman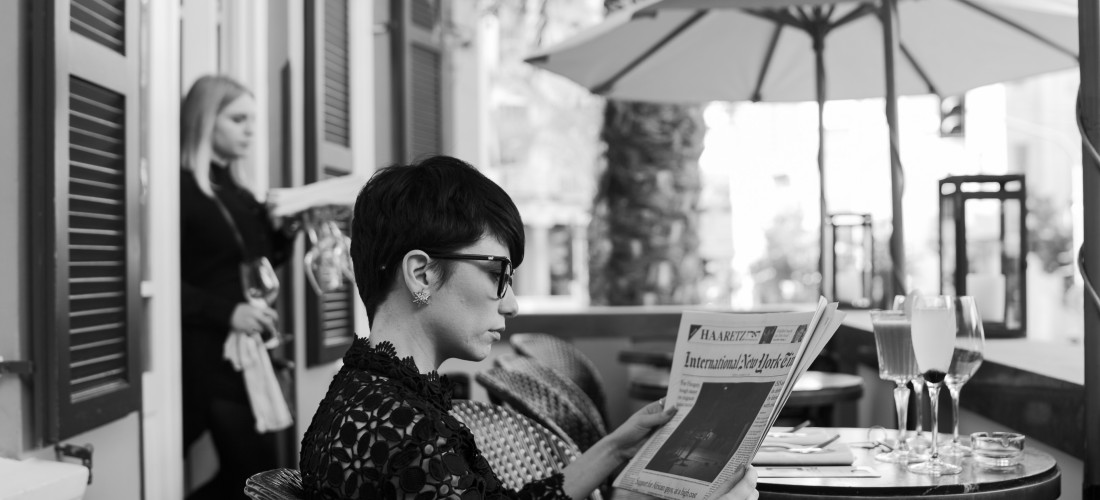 You have a section on your blog dedicated to "My TLV" which is the abbreviation for Tel Aviv. Do you believe living in Israel, specifically Tel Aviv, has influenced your blog posts? If so, in what way?
YES! A great deal, I travel a lot but I love coming back to Tel aviv, this town has a very special vibe, the life here is very spontaneous, fun and mainly Delicious! I feel like it is very important to show a different side of Israel to the outside world, I somehow feel like an embassador showing the world the Tel Aviv is one of the coolest places to visit right now. I also write for telavivian.com who believes in the same purpose.
If you could share one of your favorite places or boutiques in Israel where/what would it be, and why?
Oh my!!! So many! The Brown Beach House is a great hotel, the norman is outstanding, Bereshit Hotel in the desert is a pretty out of this world experience. The rest you can read about on my blog : ) http://moodyroza.com/
What do you love most about what you do?
I love the part when I get inspired to write, one line or quote can turn into a whole story, I like the process of thought I am going through. I also like to meet other creative people and (last but not least) I love making beautiful visuals, of course they have to come with a witty caption!
photo credit: Liya Geldman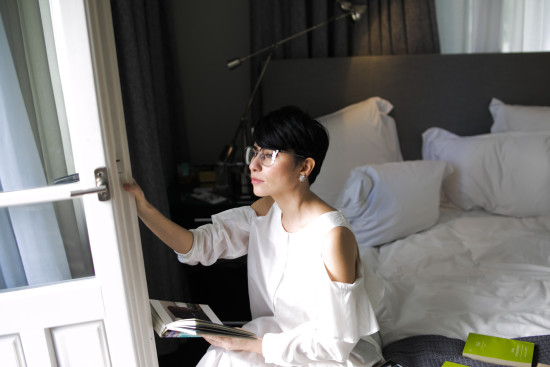 What advice would you have for Millennials who are striving to make an impact in the world and/or community around them?
Choose a field and master it, find a strong point of view and be obsessed with what you do, set goals every day (or at least a week) and don't be shy to spread the word about what it is you are trying to achieve, community can start from your family and friends.