About 2 years ago I had the pleasure of visiting Puerto Rico and after listening to numerous friends share their stories about the island's enchanting beauty I was ready to embark on my own journey and take in everything Puerto Rico had to offer.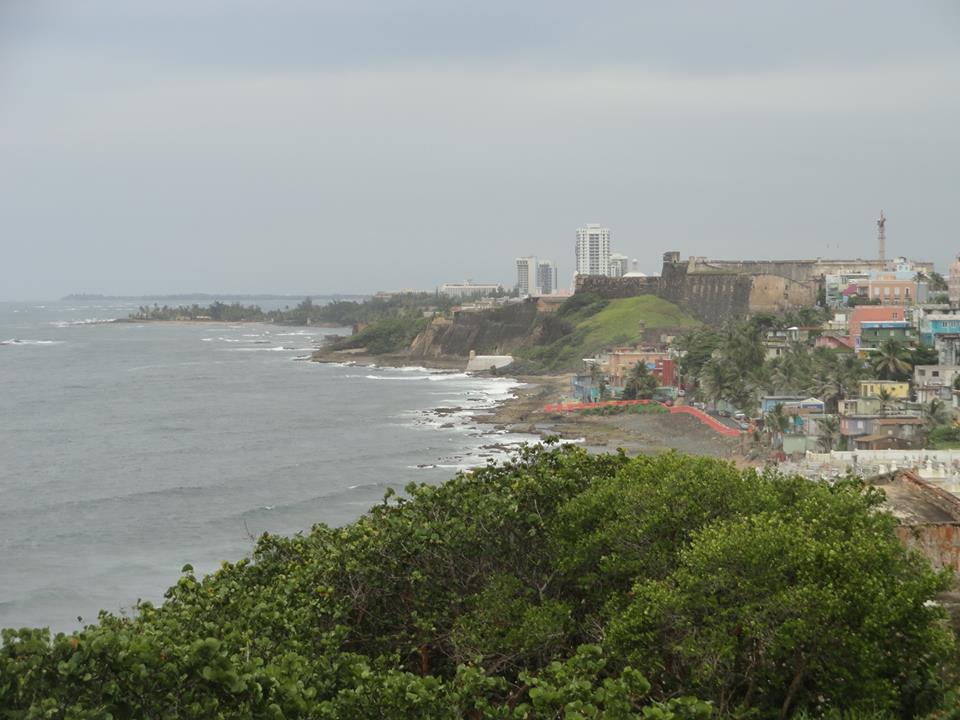 As I stepped out of our taxi,  I was instantly intrigued by the scores of people walking alongside the sidewalks to the sounds of reggaeton and rushed to the nearest balcony to see what can only be described as the longest traffic jam I've ever witnessed, as countless cars inched their way toward Old San Juan.
Although my friend and I missed the night life during our first night in Puerto Rico we did take the opportunity to tour Castillo San Felipe del Morro the following day, visited El Yunque National Rain Forest, went snorkeling and island hopping on our own mini speed boat, rode bicycles (compliments of the hotel) from Condado to old San Juan, and enjoyed swimming on the island's beautiful beaches.
My favorite part of the journey however was walking through the streets of old San Juan. I was mesmerized by the cobblestone roads and brightly colored homes which adorned the town and the milieu of shops and restaurants which offered guests a taste of Puerto Rico's rich history and culture.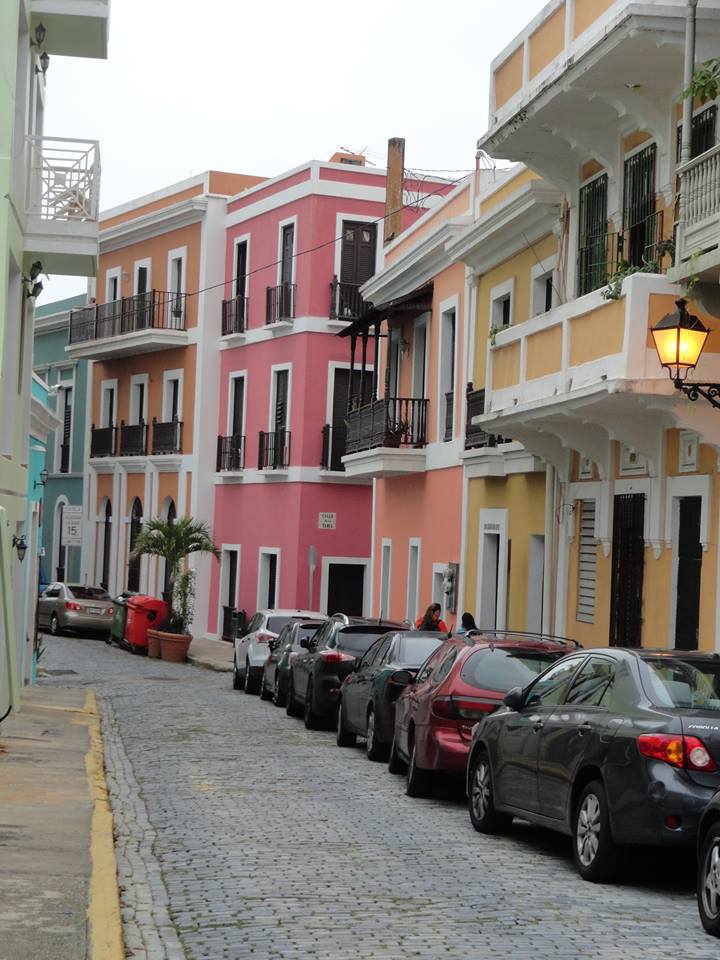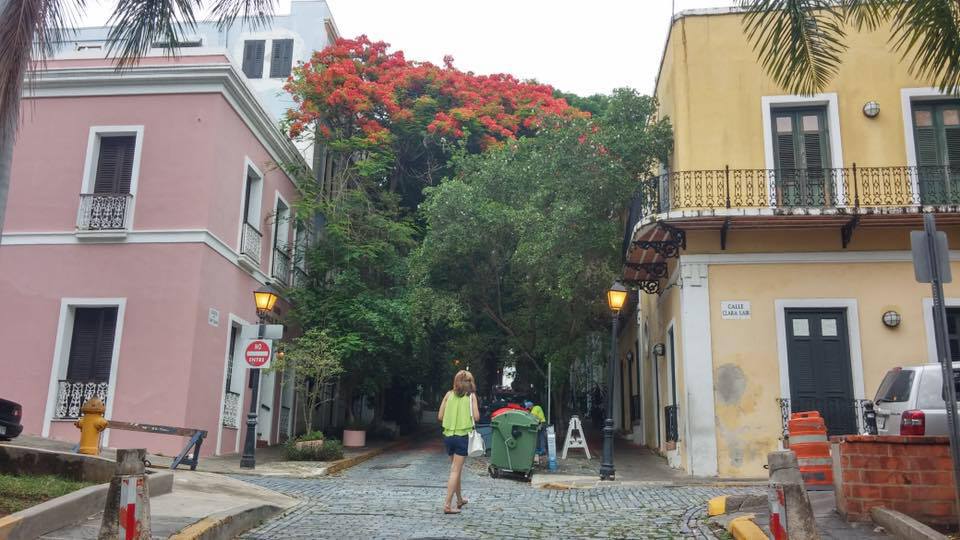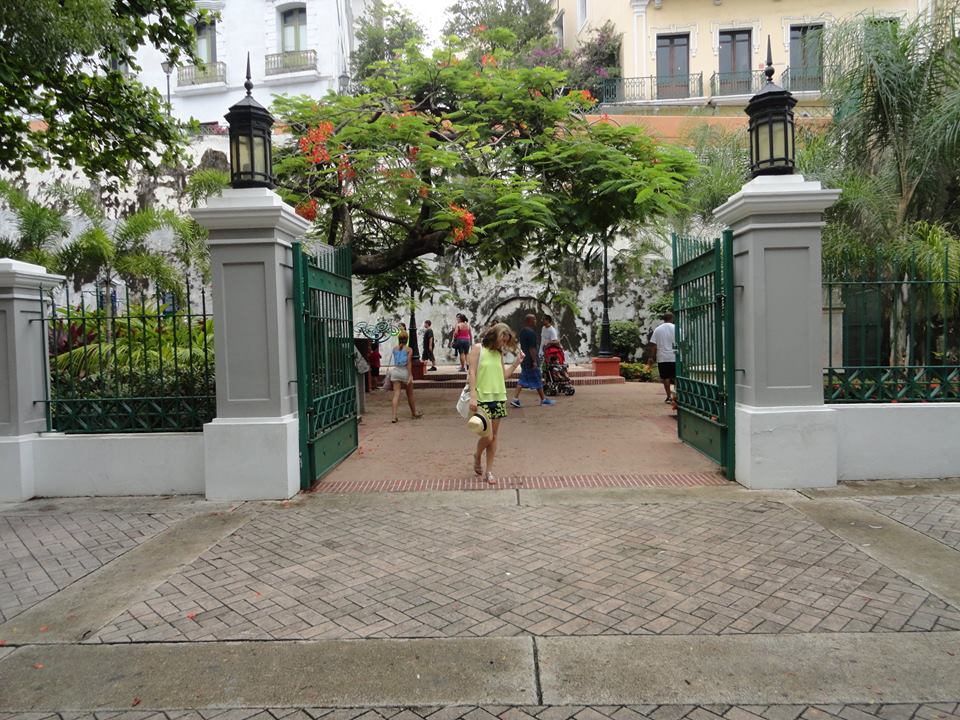 Needless to say, it was among one of these strolls that my friend discovered a menorah standing in a window shop. Moments later  I stood dumbstruck as I read the sign hanging over my head labeled Jewish Welcome Center and although I was already familiar with  Puerto Rico's Jewish community  I was surprised to discover the center in the heart of the capital.
For many who are unaware, Puerto Rico is home to about 3,000 Jewish inhabitants and contains the Caribbean's largest Jewish community. While visiting the island I knew I had to meet with Rabbi Zarchi who heads Carolina's Chabad and learn more about the challenges and joys of building a Jewish community within Puerto Rico.
Located about 25-30 minutes from Old San Juan, Chabad Lubavitch of Puerto Rico sits on narrow street off Calle Rosa. Finding the synagogue was not easy and had it not been for the menorah like carving on the shul's entrance or directions from a group of women in Spanish I doubt I would have found the place.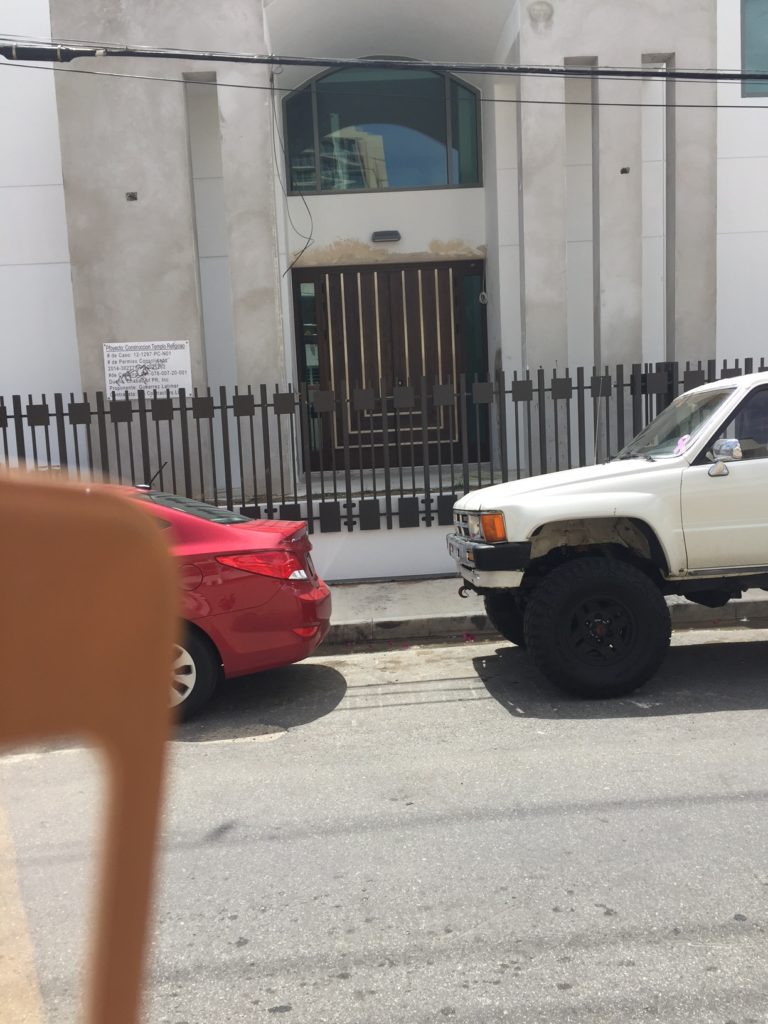 Upon entering the synagogue, I was thrown aback by the shul's enormity and construction underway. Yet, after speaking with Rabbi Zarchi I learned the renovations were in lieu of the community's overwhelming response and would help accommodate new classrooms, a Kosher kitchen and Mikvah as well as additional offices for staff.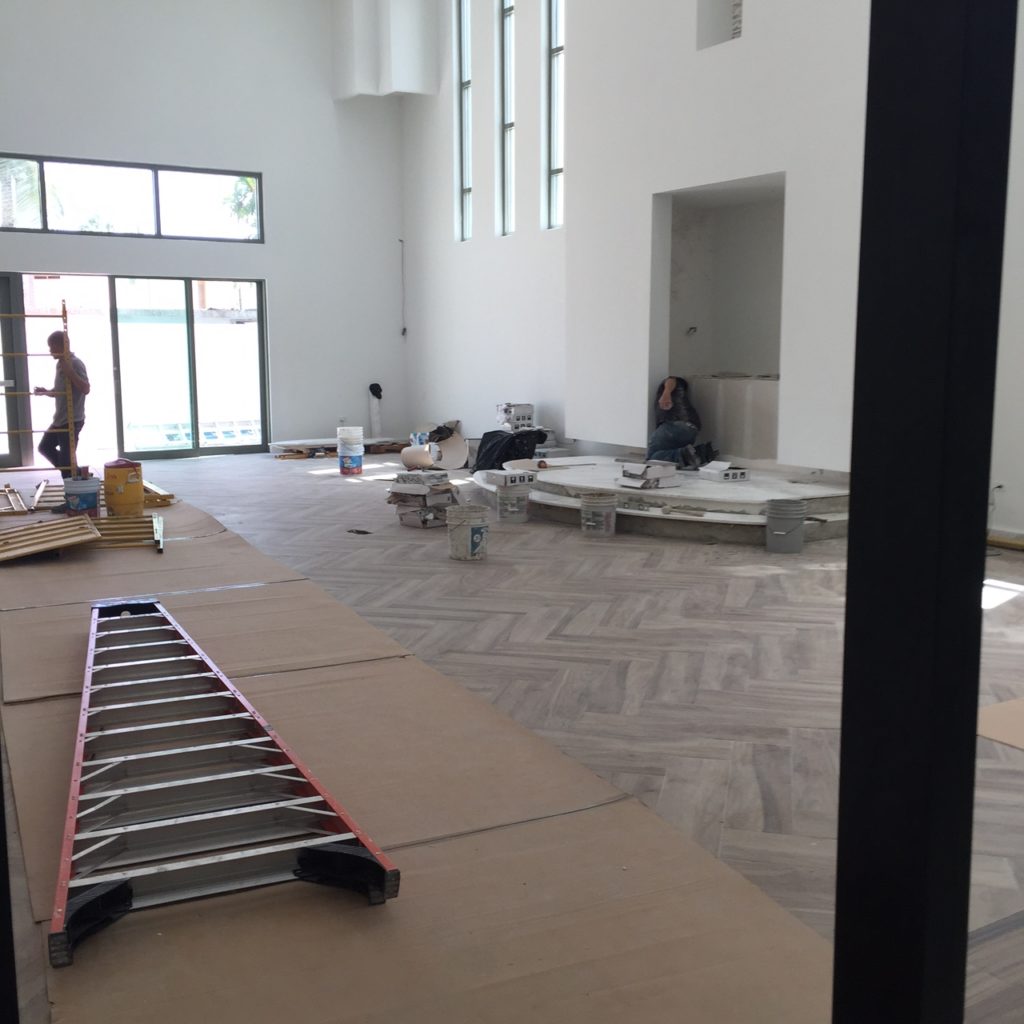 After speaking with Rabbi Zarchi in greater detail I also discovered that the synagogue had become the go-to place for Jews and non-Jews within the community and often served as a safe haven for anyone seeking a place to spend the night, the high holidays or a chance to re-connect to their religious roots. "Our doors are open 24/7 and the coffee is always brewing for new and old members," said Rabbi Zarchi.  He also  noted that the synagogue was "the" place to go to if an Israeli lost a passport or someone was trying to find a connection to Judaism.
As I walked through the synagogue I couldn't help but feel a connection toward my own Judaism despite being miles away from home. As I entered the sanctuary I was immediately drawn to the Ark where the Torah scrolls are held and the Bima, where the Torah is often  placed while reciting prayers.
As I walked past the Bima I also noticed the small pile of tzitzits, teffelins and siddurs congregants had left on the tables following morning prayers.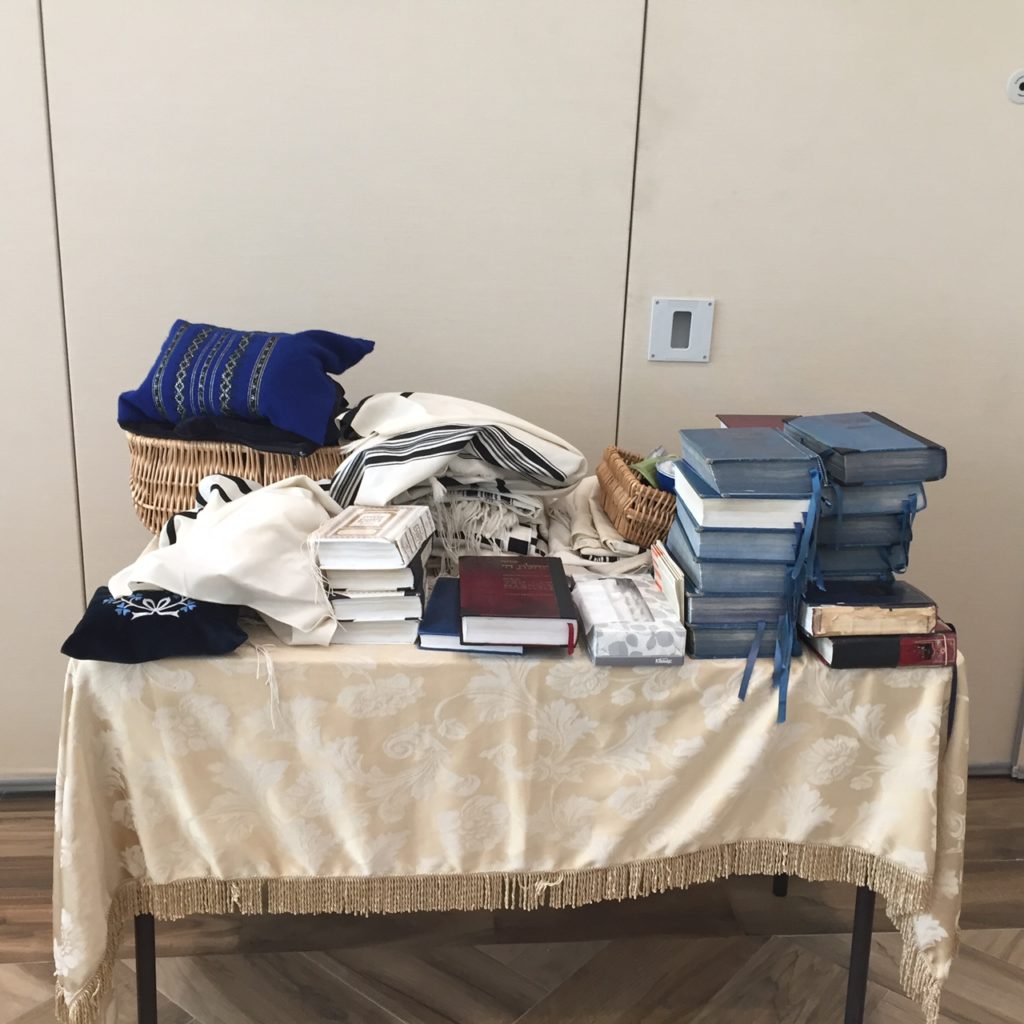 Not too far off, I also discovered a Mantel or cloak which is used to cover the Torah as well as stitched tallit which is used to hold tzitits.
Following my tour of the synagogue and my last night in Puerto Rico, I decided to take a stroll through Old San Juan and came upon a house with Puerto Rico's flag hanging from the balcony.  It was right there and then that I realized how proud Puerto Rico's Jews were of their culture and identity as was I of my own. I hated leaving this enchanted island but knew I would visit again soon.
Personal Note. A lot has changed in Puerto Rico  since I last spoke with Rabbi Zarchi in lieu if hurricane Irma and Maria which has left much of the island with out basic necessitates including power. To help raise awareness or help donate please visit www.ChabadPR.com/Relief or consider making a contribution to Bobby Nooromid's charity "We are Friends of Puerto Rico: https://www.facebook.com/donate/1486177858143412/1486177871476744/